WEBINAR: Voucher-based adult education scheme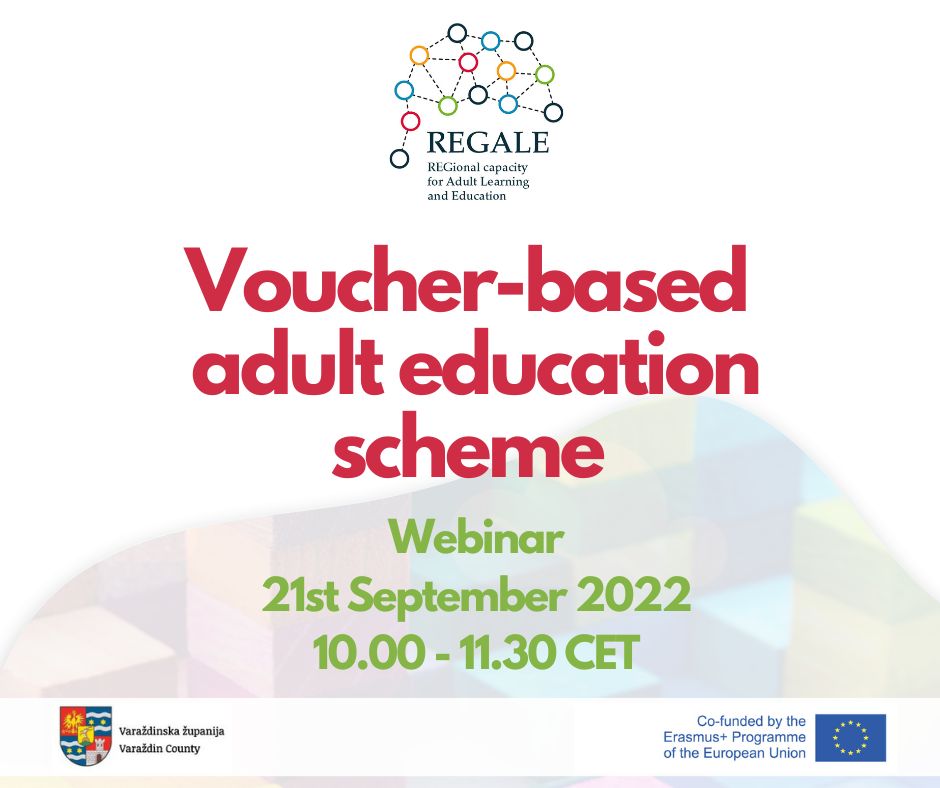 For years, a labour market has indicated a lack of qualified employers, but also the fact that skills that workers possess are not in line with the current needs of the economy. Also, due to the lack of required competencies, unemployed people cannot meet the expectations of today's job market. Taking into account all these indicators and in order to encourage additional training and adoption of new skills among adults, Croatian Ministry of Labour, Pension System, Family and Social Policy in cooperation with the Ministry of Science and Education has launched a system of vouchers for adult education in April 2022. Croatian Employment Service Department is conducting the voucher-based adult education scheme together with the Ministry.
The webinar will introduce participants to the voucher-based adult education scheme in which it is planned to include 4,000 people over the age of 15 this year, and in total 30,000 people by 2026, who will acquire green and digital partial or micro-qualifications.
Speakers and facilitators
Kristina Mazalin, mag. psych., is a Senior Expert Adviser in Career Guidance and Education Department within the Central Office of Croatian Employment Service (HZZ), Department for Career Guidance and Education.


Her work focuses on helping to develop and implement vocational guidance and career counselling strategies, as well as education/training measures of active labour market policy, alongside newly established voucher-based adult education project. The scope of work itself involves projects and programmes at European and national level, coordination and cooperation within the  service, advisers in regional and local offices and relevant stakeholders.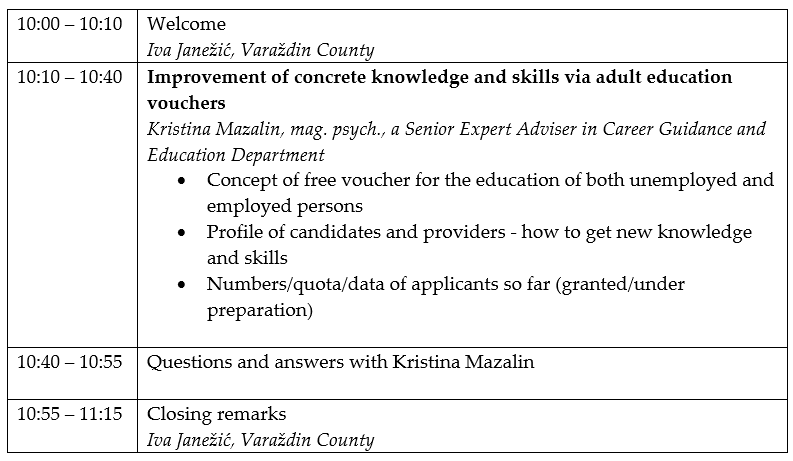 The webinar will take place on Zoom.
To participate in the webinar, please complete the registration form.