WEBINAR: Guidance in Adult Learning – Trends and Innovation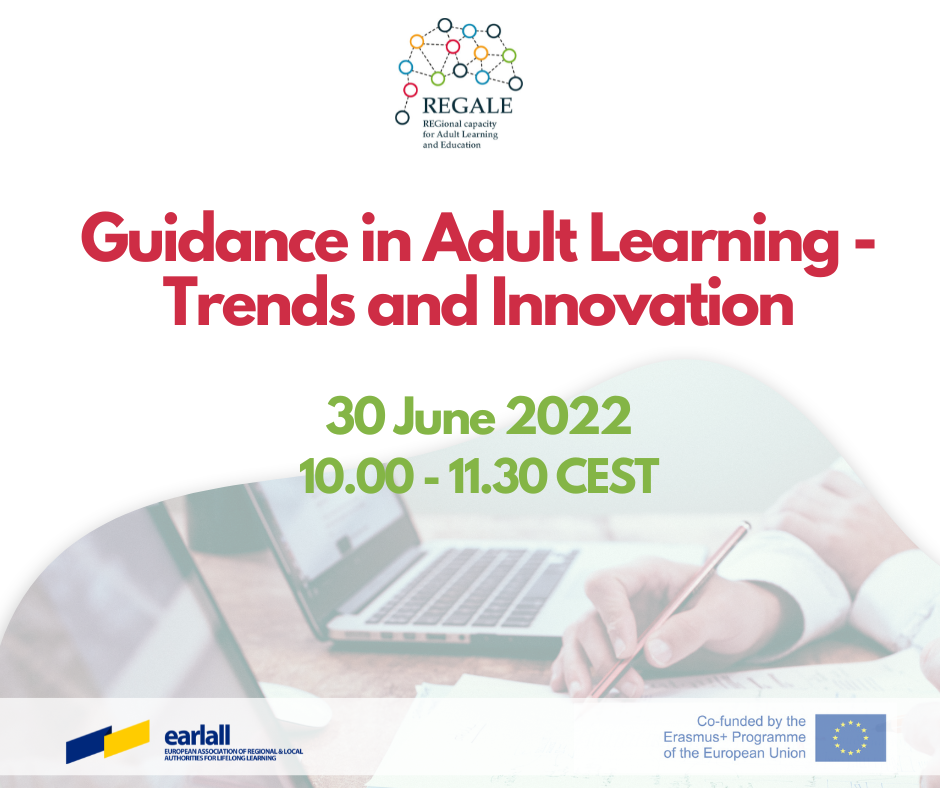 As the European Commission report on 'Lifelong guidance policy and practice in the EU: trends, challenges and opportunities (published in February 2020) indicates new and innovative guidance practices and tools are emerging in response to labour market changes and new modes of delivery, the implementation of new technologies, policy and funding changes, coordination of services and access to new labour market information. The trend towards a more integrated lifelong service includes an emphasis on user centrality, increased tailoring of provision to user preferences, and greater networking possibilities provided by digital technologies. As guidance and learning take place in more diverse settings with ICT becoming more embedded, a single practitioner, professional group or organisation will no longer be able to respond to the increasing need for support among more diverse user groups. This implies the need to create multi-professional and cross-sectoral networks. LLG is an example of an area where there should be shared policy and administrative responsibility among several ministries at national and regional levels.

These challenges have also been highlighted by the respondent to the REGALE survey distributed in 2021 and reaching ALE providers and regional/local authorities. This webinar tries to highlight new trends and innovations in the field of career guidance in different European regions. It provides an insight into innovative practical approaches of guidance systems and services on the local and regional level and in the way they develop.
30 June 2022; 10.00 – 11.30 CEST
Online through Zoom