TRAINING: Varaždin County on creating a collaborative lifelong learning community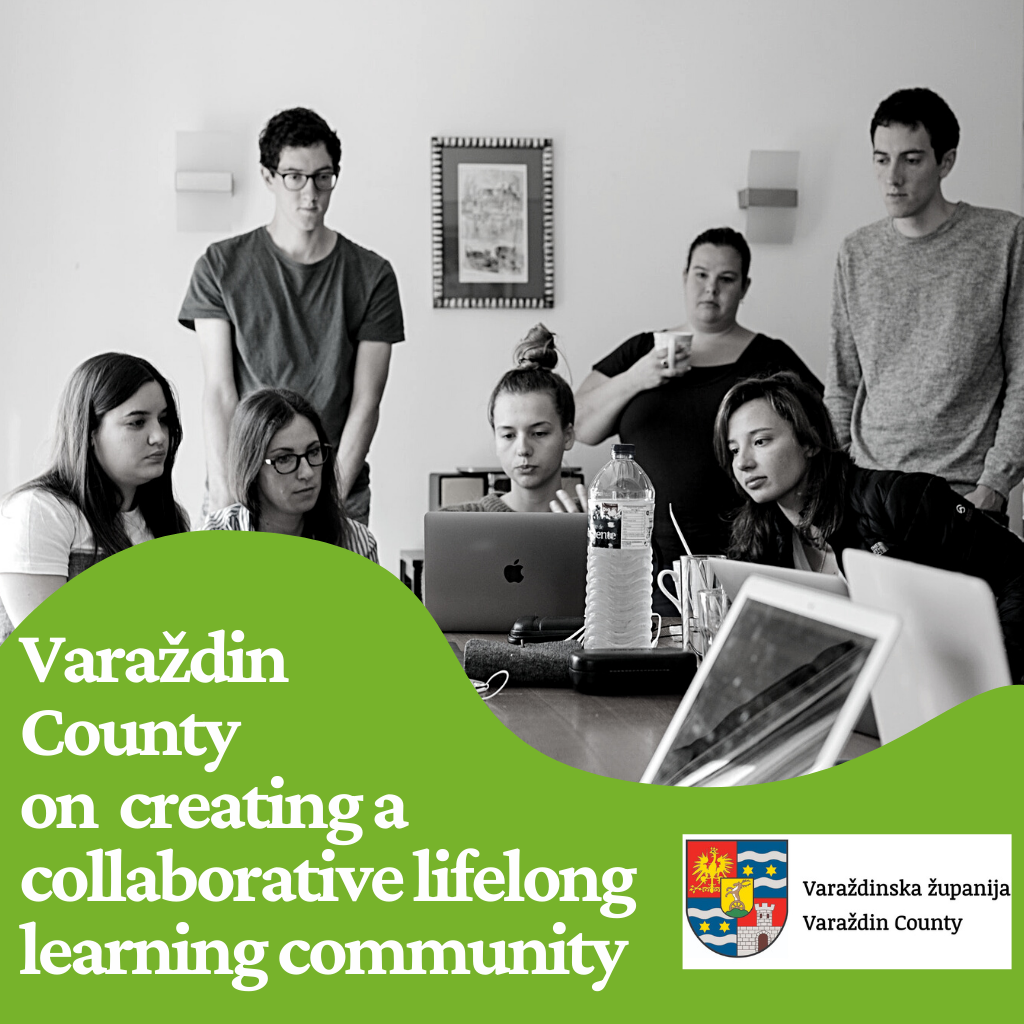 In Varaždin County an adult education is organized within vocational schools and centres of open colleges and implemented in three forms: job training, retraining and general improvement. During the study visit, we will present examples of good practice, namely vocational schools founded by Varaždin County that implement lifelong learning programs, Regional centres of competences and Centres of excellence. As Varaždin County pays great attention to lifelong education, providing specific training programmes in the area of giftedness and talent, an adult education
institution Public Institution European Talent Centre Croatia – Centres of Excellence of Varaždin County will also be presented via international conference on talent development.

Target: education providers, guidance and support staff and VET (Vocational Education and Training) teachers, education planners, practitioners, professionals in the field of gifted education and policymakers).
The study visit and peer learning activity will consist of a mixture of meetings, study visits, conference, presentations, practical experiences and discussions with relevant stakeholders from the local and regional level and on-site visits at schools and education partners' premises. Participants have an option to choose on-site visits according to their specific interests and on the 22nd they can choose lectures interested to them.
April 20th: 09:30 – 16:30
April 21th: 09:30 – 16:30
April 22th: 09:30 – 17:30
Agenda and other information
As a city located close to the capital city, but also close to the borders with Slovenia and Hungary, Varazdin is very well connected to multiple cities in Europe. By far the quickest way of getting to Croatia from other country's is by air, via Zagreb airport. There is no direct bus from Zagreb Airport to Varaždin. However, there are services departing from Zagreb Airport and arriving at Varaždin via Zagreb. From Zagreb Airport every 30 minutes a bus goes to Zagreb driving to Zagreb Bus Station from where you have to take another bus for Varaždin. You can buy tickets for buses departing from Zagreb Bus Station on a website.

As Varaždin is located 80 km North of Zagreb, the best way to get there is by car. Cities are connected with the highway, so it's a nice one hour drive from Croatia's capital.

Depending on time of arrivals, there is a possibility to organize a shuttle bus.
Hotel Turist, easily accessible by walk: from hotel to a meeting place: 8 minute walk. Aleja kralja Zvonimira 1, 42000, Varaždin

Participants book accommodation on their own. You are welcome to consider other hotels for your booking.