TRAINING: Innovation in Adult Learning and Education in the Region of Baden-Württemberg/Germany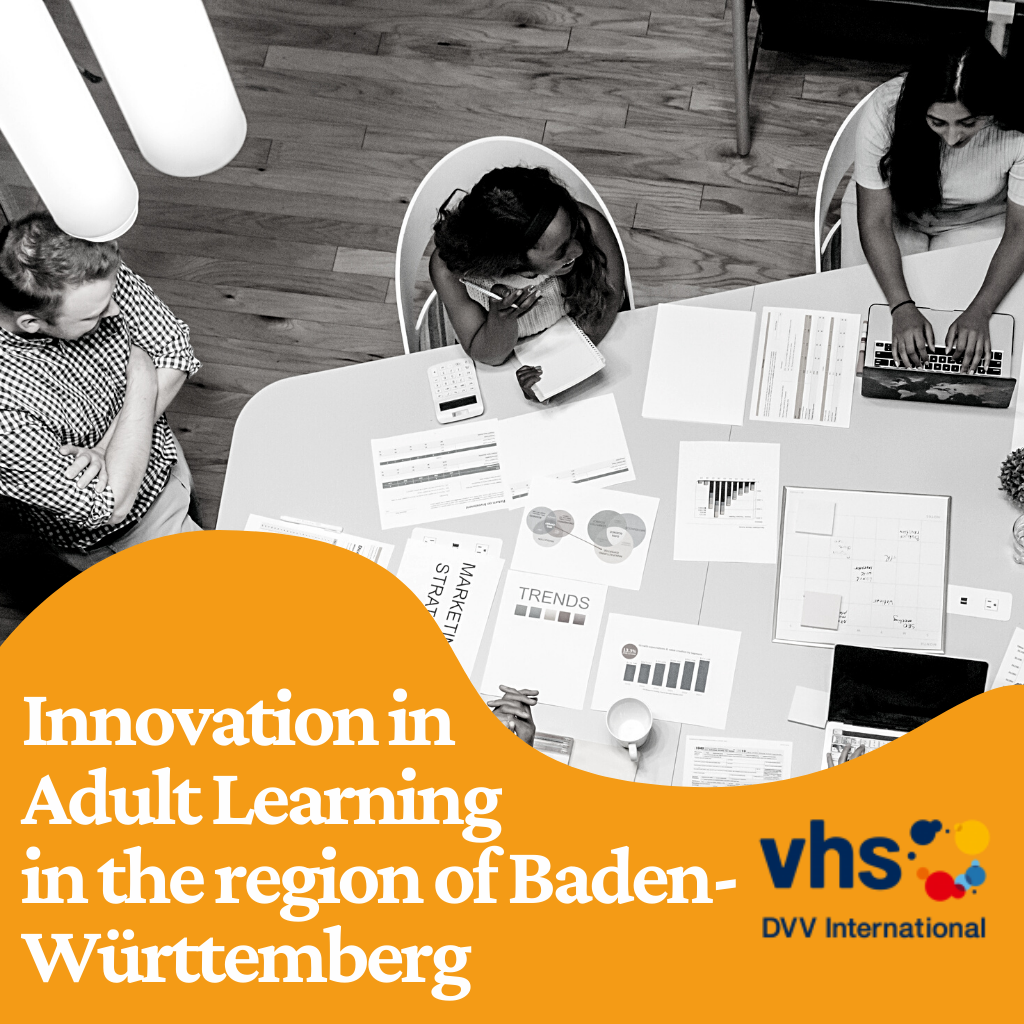 The hybrid study visit and peer-learning activity will focus on innovative Adult Learning and Education (ALE) Initiatives in the German region of Baden-Württemberg (BW).
The main themes are:

• digital learning in ALE including hard- and software solutions, methodological approaches of digital learning, digital content of learning
offers for different target groups (low-skilled adults, parents, seniors etc.) and business models for digital and hybrid learning
• career guidance – both digitalised guidance and guidance with view to future skills
• ALE initiatives for, with and of immigrants (fast-track labour market integration, empowerment activities etc.)
The study visit and peer learning activity will consist of a mixture of presentations, practical experiences, discussion forums with relevant stakeholders from the local and regional level in the framework of the alliance for lifelong learning BW and on-site visits at schools and education partners' premises. It will take place in Stuttgart/Baden-Württemberg. Parts of the programme are broadcasted online and available as online-learning material.
Participants have the option to chose on-site visits according to their specific interests!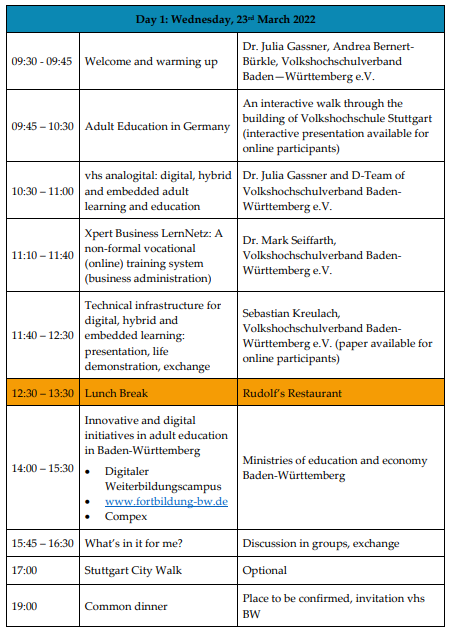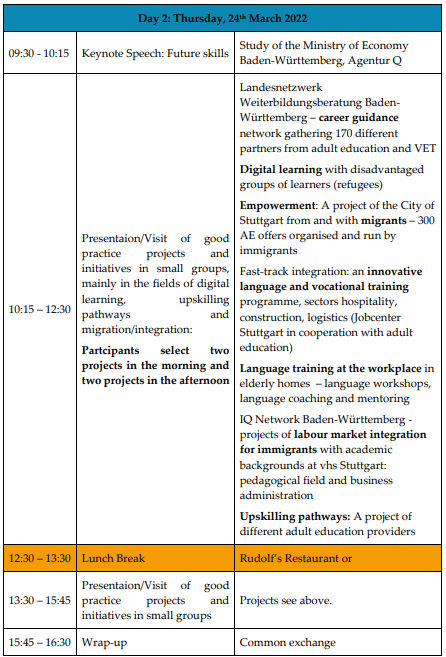 Hotel recommendations:
Participants book accomodation on their own. It is recommended to chose a hotel either in Stuttgart City or with good public transport connections to Stuttgart City. Hotel partners of Volkskshochschulverband Baden-Württemberg in projects with refugees were, among others:
– Mercure Stuttgart City Center, Heilbronner Str. 88, Stuttgart-Nord, 70191 Stuttgart
– Pullman Stuttgart Fontana, Stuttgart Vaihingen, 15 minutes S-Bahn to Stuttgart City, stop right in front of the hotel.
You are welcome to consider these hotels for your booking.
Conference venue:
vhs Stuttgart, TREFFPUNKT Rotebühlplatz, Rotebühlpl. 28, 70173 Stuttgart
Other travel tips:
If there are no direct flights from your hometown/country to Stuttgart Airport, the airport Frankfurt International Airport (FRA) is a good alternative to fly to. There are fast train connections from Frankfurt Airport to Stuttgart City (Hauptbahnhof).