TRAINING: Debating the learning success stories of cities and regions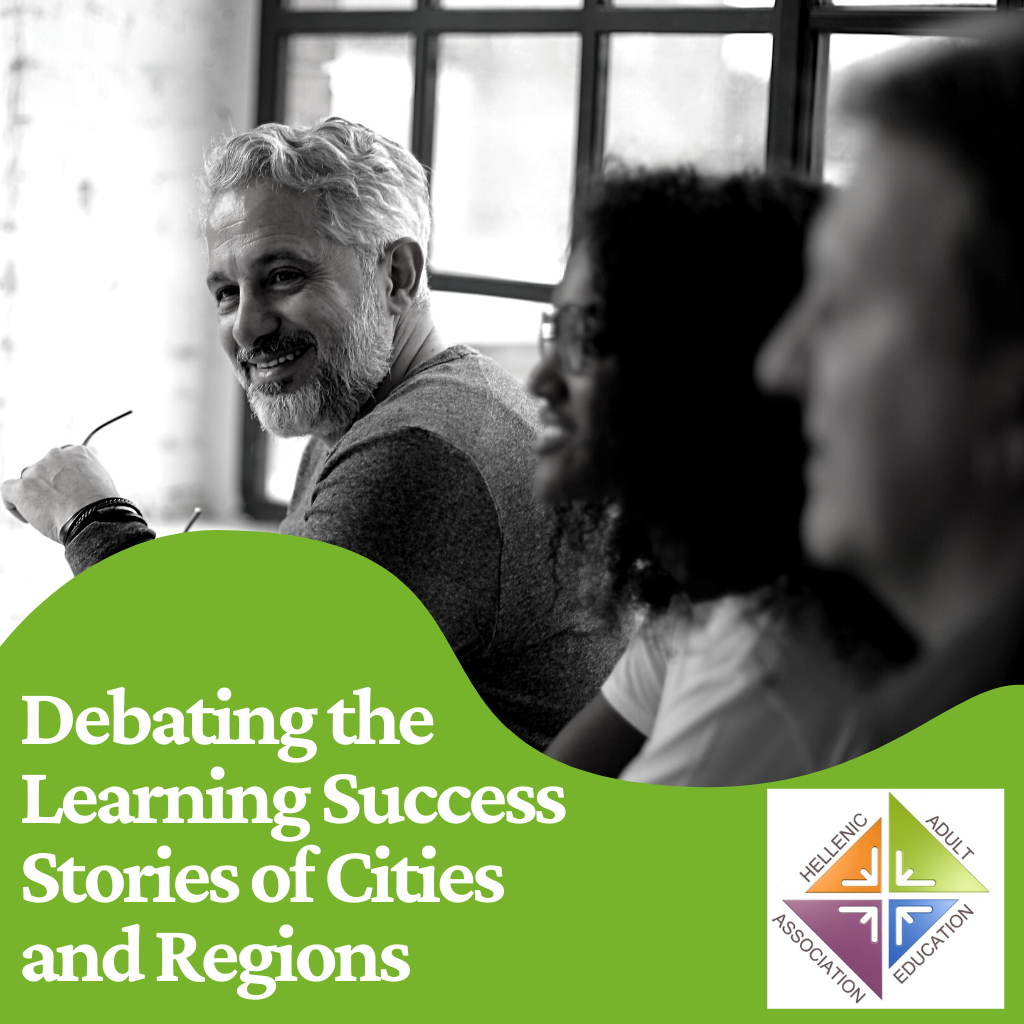 The objective of this Peer learning activity is to familiarise the participants with the methodology and the approaches that were followed by two Greek Cities (Larissa and Thermi) that are active members of the Global Network of Learning Cities. Larissa followed a strategy aiming to foster participation of the general population (community learning) while Thermi focused in developing an innovative framework of operation (sociocracy) to foster young adults'; participation in the social and political life of their respective communities.
Organiser: Hellenic Adult Education Association, Greece

Contact person: Katerina Palaiologou, EU Project Manager, k.palaiologou@adulteduc.gr

Dates: 28 – 29 September 2022

Language: English

Venue: Thessaloniki, Greece
If you would like to participate, please register here. 


Please make sure that your place at the training has been confirmed by email by HAEA before you book your travel and accommodation.
This activity is limited to 25 people, and those who have already provided their application to the shared RegALE form will be prioritised.