TRAINING: Campaigning and advocacy
Please make sure that your place at the training has been confirmed by email by Learning and Work Institute before you book your travel and accommodation.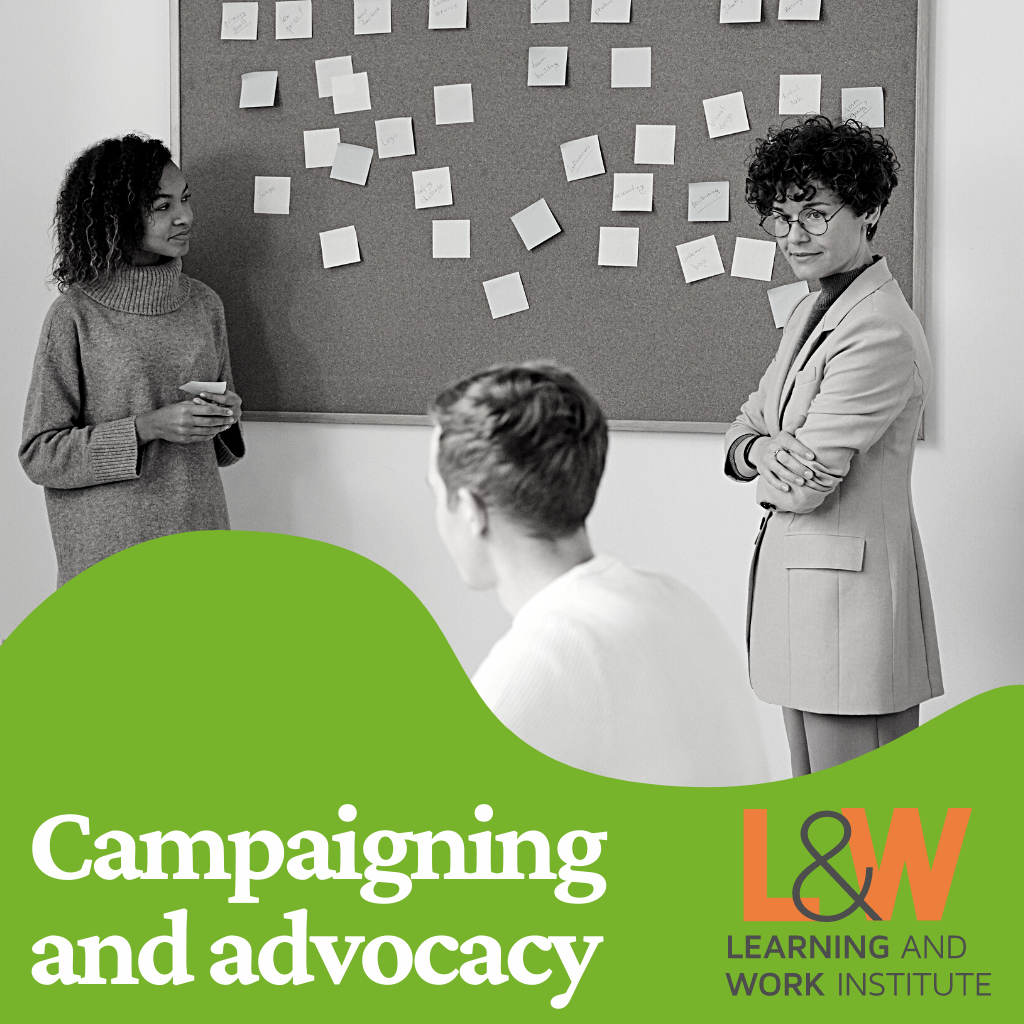 This capacity building event will support participants to develop their knowledge and understanding of campaigns, advocacy and communications activity to promote adult learning, drawing on insights from Lifelong Learning Week and the Festival of Learning in England, and Adult Learners' Week and the Inspire! Awards in Wales.

Through attending this event, participants will:

– Understand the key elements of an effective campaign, and identify those that could be useful in their own setting
– Identify effective partnerships for campaigning and communications activity
– Identify strategies for press and media engagement, including use of local and regional press and media
– Understand the role of learning ambassadors and how they can add value to advocacy activity
This capacity building event will consist of a mixture of presentations, group discussions and collaborative activities. It will take place at City Lit, an adult education college located in Covent Garden, London. Participants will also have opportunity to take part in a tour of City Lit and learn more about its 100-year history, current provision and facilities.
To participate in the study visit, please complete the online registration form.
We will then contact you to confirm your place and liaise with you regarding any accessibility or dietary requirements and the practical arrangements for the event. We will also send you some information to read prior to 5 May.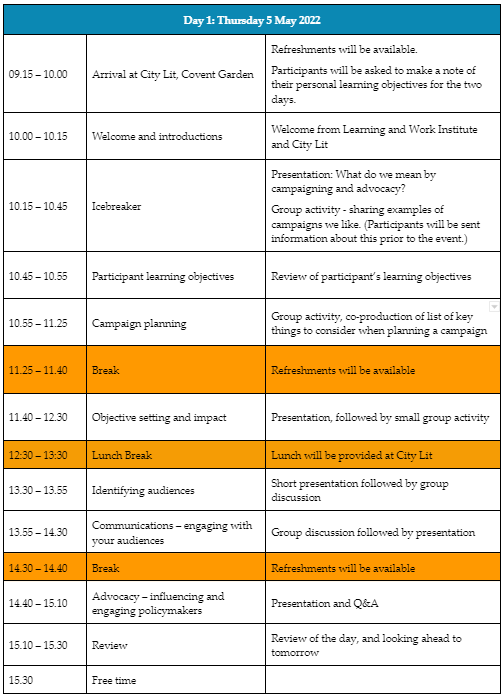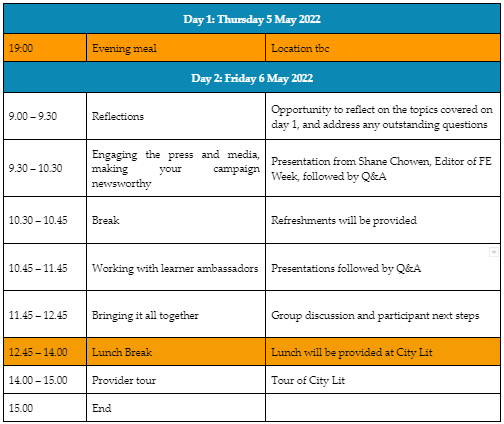 City Lit – Keeley Street, Covent Garden, London WC2B 4BA
Participants should book their own accomodation. We recommended choosing a hotel located in central London, with direct London Underground access to either Covent Garden (Picadilly Line) or Holborn (Picadilly and Central Lines).