TRAINING: Building local and regional ecosystems in Vestland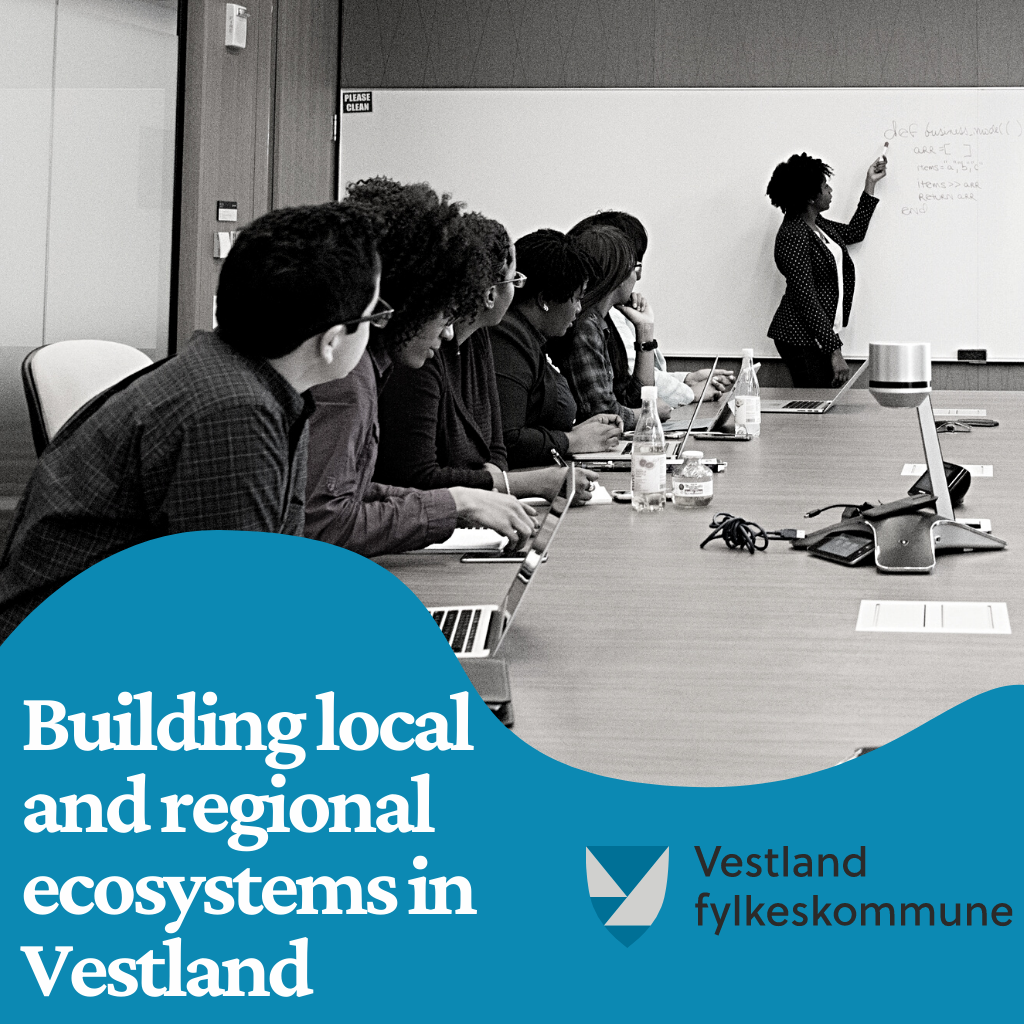 Building regional and local ecosystems for competence in ALE (Adult Learning and Education), labour market requirements, and better social inclusion. 
sharing best practices from Norway in building ecosystem in ALE

micro and macro level impact that can be expected from these best practices in the context of ALE activities    

insight into the success criteria, pitfalls and pre-conditions for building better ecosystems in ALE
Organiser: Vestland County Council, Norway  


Contact person:  Shahnaz Shefa Amin, shahnaz.shefa.amin@vlfk.no, +47 40142146 


Dates: 18-20 May 2022 (including 1.5-hour Webinar)


Language: English


Venue: Bergen, Norway
If you would like to participate, please register here. 

Please make sure that your place at the training has been confirmed by email by Vestland County Council before you book your travel and accommodation.


Webinar on 20 May is an integrated part of the programme in Vestland. Therefore, the participants who are attending the programme physically in Bergen will not need to register for Webinar. However, the others who may not have the opportunity to travel to Bergen will have the opportunity to attend the Webinar online on 20 May 10.30-12 CET. The link will be provided by EAEA in good time before the event.
Download the programme here.