"Through REGALE to knowledge about community learning in Ireland"
Written by Iva Janežić, Varaždin county.  The original text is available in Croatian.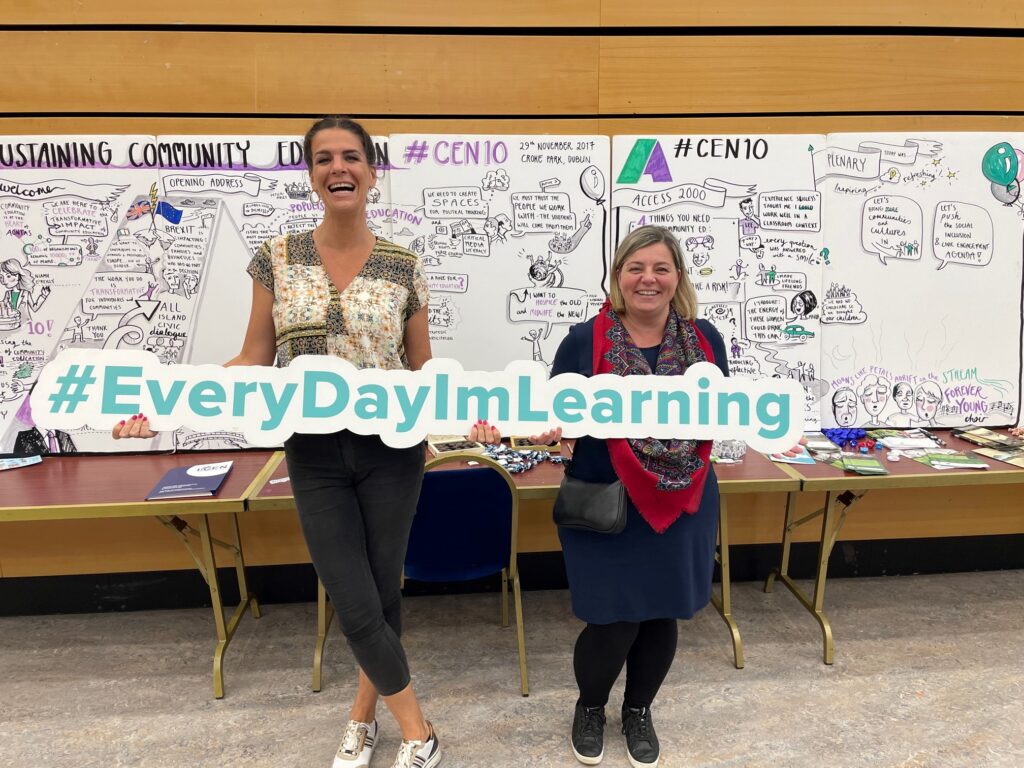 As part of the RegALE project, which  aims to increase the effects of adult education organizations by establishing or strengthening networks among them and with regional/local authorities, a study visit to Ireland was held where participants had the opportunity to learn
about community education.

It is student-centred adult learning that takes place in local communities across Ireland. The participants were introduced to successful examples of such education, i.e. the engagement of adults who want to return to education, but may not have the confidence or opportunity to do so in a formal environment. Therefore, such "communities" offer them numerous opportunities for developing skills, building self-confidence, ensuring greater community participation and progress towards further education or employment.

Moreover, participants also got to know in detail the educational network of the AONTAS community, founded in 2007. It is a network of over 100 independently managed community education providers who collaborate, share information and resources, participate in professional development, and ensure that community education is valued and resourced through advocacy activities.
On the first day, a meeting and workshop on the preparation of the Erasmus+ projects was held as part of the meeting of AONTAS, so that those present from different European countries could better understand community education in Ireland and the functioning of this educational network.

On the second day, two community education centers in Dublin (DALC and SOILSE) were visited so that representatives of different educational institutions from abroad got to know from the first-hand how these organizations work. DALC annually educates around 650 adults who have left school early and are given a second chance for education. For some, this is an opportunity to improve their own literacy skills, while for others, it is an opportunity to gain accreditation and improve employment prospects. SOILSE, on the other hand, provides a holistic rehabilitation service for people in various stages of recovery from drug addiction, which includes addiction education, group recovery sessions, individual care planning, career guidance and continuing educational support for those going on to further education.

On behalf of the Varaždin County, advisor for development programs Iva Janežić, from the Administrative Department for Education, Culture and Sports, and English teacher Tihana Dvorski Kralj from high school "Arboretum Opeka Marčan" participated in the study visit.